Environmental Stewardship Schemes
The University Farm has entered into Higher and Entry Level Stewardship (HLS & ELS) agreements. Options include the management under stewardship prescriptions of:
23.5km of hedgerows
7.75km of ditches
9.25ha of buffer strips
5.24ha of uncultivated field corners
108ha of permanent pasture managed under no or low nutrient input regimes
16.6ha of formerly arable land established as wildflower meadow
74ha of pasture managed with no nutrient input
6ha of extended overwintered stubble
7.6ha of nectar flower mixes
13.5ha of wild bird seed mixes.
Energy Conservation
Installation of Solar Panels on Farm Buildings
Project completed in 2011
12 Solar panels installed on one building
Estimated annual savings of £2,000 on energy costs.
Robot cleaning dirty solar panels on farm building.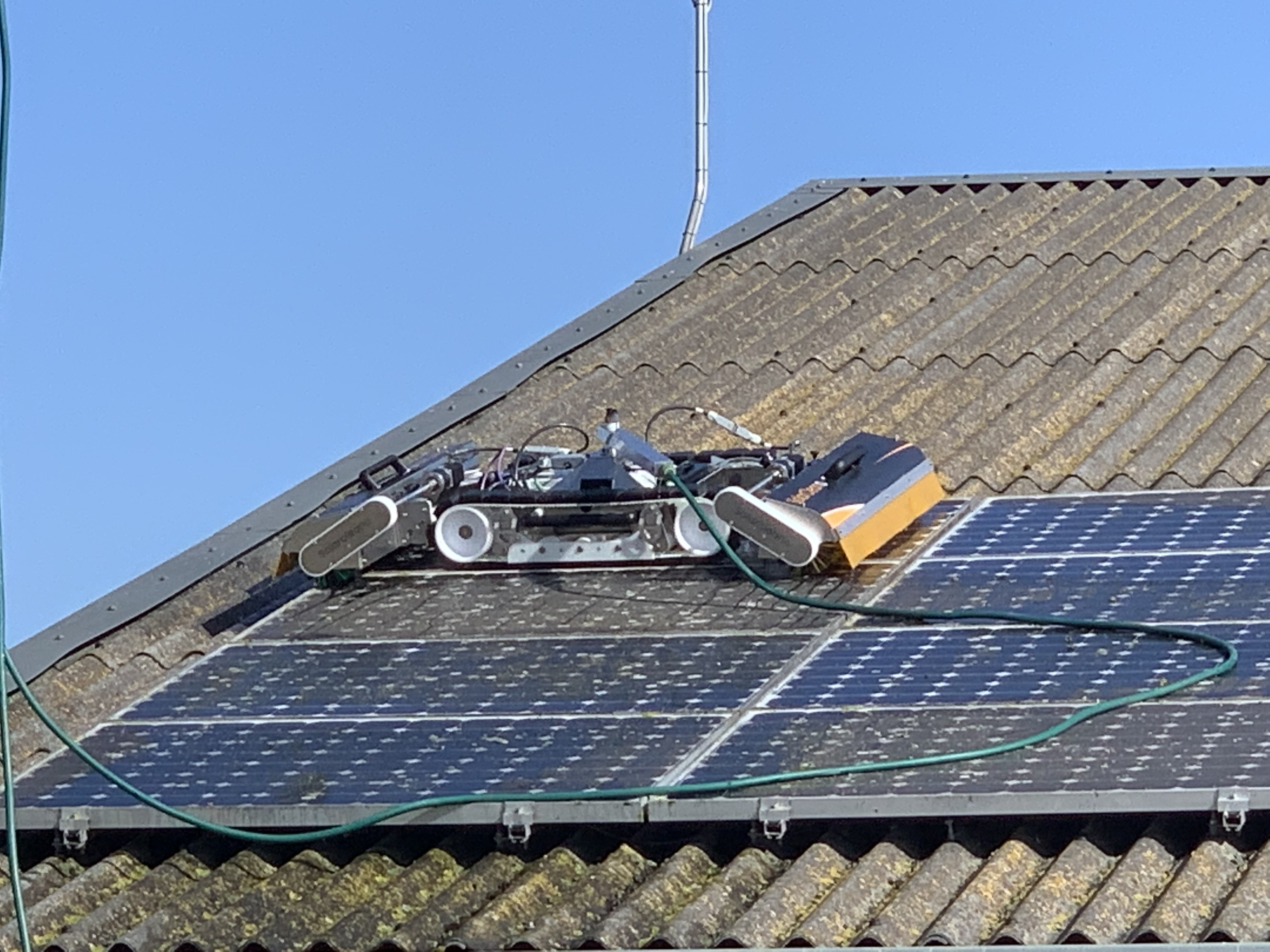 Lightning Replacement in Farm Buildings
Project commissioned in February 2019.
34 LED luminaires replaced the existing Metal Halide luminaires in the Dairy Building, and 6 LEDs replacements made in the Straw Barn.
The LEDs have in-built red lamps for improved staff welfare during night time working.
£10,000 savings in annual energy consumption.
Reduction of 22% in total carbon emissions.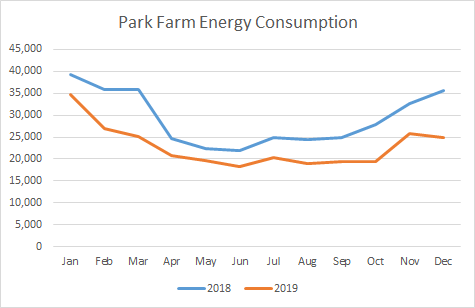 Slurry & Farmyard Manure Management
Trailing Shoe used to apply slurry