Records pertaining to Water Safety will be stored using a Log Book. Given the structure of the University, the format of the log book is set out in the table below.
The Estates Division (ED) will produce a Log Book to assist the Departmental Responsible Persons to undertake and record the tasks assigned to them. This will be based upon the current Risk Assessment. Estates Division will update this when the Risk Assessment is reviewed and re-issue.
Generally, Log Book A will contain Estate wide information pertaining to Water Safety. Part B will contain building specific information pertaining to Water Hygiene and Safety under the control.
The ED Responsible Person shall ensure the documents in Part A and B are suitable and sufficient. Should there be updates to any aspect of documents used as part of the Log Book, then the ED Responsible Person shall communicate these to all Departmental Responsible Persons.
The Departmental Responsible Person shall ensure that Part B is updated as and when required. Should they be in receipt of a communication from the ED Responsible Person of an update to a document, they must update their building Log Book as required.
Log Books shall be audited to ensure the efficacy of the ongoing Written Scheme.
Fill in the Logbook!
If it isn't written down, it never happened!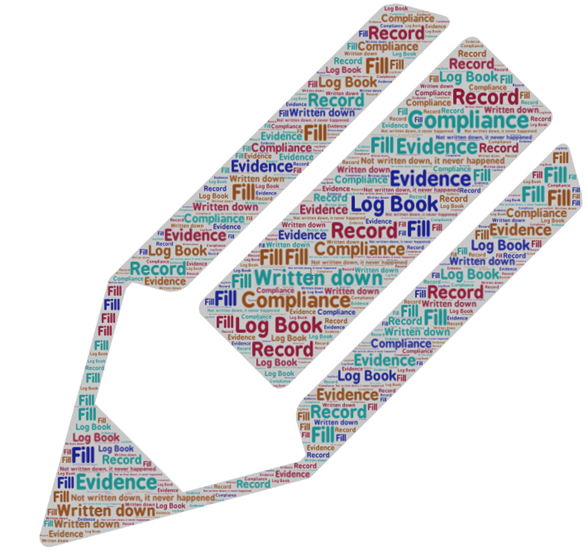 Monitoring and Maintenance Regimes
Under the ACoP, there is a requirement to undertake certain tasks to ensure the water systems are kept safe. An overview of these tasks is set out in the table below and who's responsibility it lies with to complete.
A log book describing these services should be maintained and details entered about the various maintenance activities and results of all the tests.
RESPONSIBILITY MATRIX

MANAGEMENT TASKS 

OWNER

One off task

Daily

Weekly

Monthly

Quarterly

6-Monthly

Annually

Every 3 Years

Legionella risk assessment / review

Estates Division

AS REQUIRED

Risk assessment and management of department equipment that uses or contains water e.g. ice machines and scientific equipment

Department

Risk assessment and subsequent management and reviews in line with HSG 274 part 3
Advice is available from Estate Management

Audit (or as instructed by EM)

Estates Division

 

 

 

 

 

 

 X

 

Written Scheme

Estates Division

X

 

 

 

 

 

 

 

Appointment of Responsible Person

Estates Division

X

 

 

 

 

 

 

 

Appointment of Departmental Responsible Person

Department

X

 

 

 

 

 

 

 

ENGINEERING REMEDIAL TASKS

 

 

 

 

 

 

 

 

 

Removal of deadlegs

Estates Division

X

 

 

 

 

 

 

 

Cistern clean and chlorination

Estates Division

X

 

 

 

 

 

 

 

Cistern repairs and replacements

Estates Division

X

 

 

 

 

 

 

 

Temperatures out of parameter

Estates Division

X

 

 

 

 

 

 

 

Ensuring suitable compliance with Water Regulations i.e. Backflow Prevention

 

Estates Division

X

 

 

 

 

 

 

 

 

MONITORING & OTHER TASKS

 

 

 

 

 

 

 

 

 

Flush infrequently used outlets

Department

 

 

X 

 

 

 

 

 

Sentinel and representative hot and cold outlet temps

Department

 

 

 

X

 

 

 

 

Supply temps to TMV's (if applicable i.e. a sentinel outlet)

Department

 

 

 

X

 

 

 

 

Dismantle, clean and descale removable parts, heads, inserts and hoses of shower, spray taps and eye wash stations

Department

 

 

 

 

X

 

 

 

Dismantle, clean and descale removable parts, heads, inserts and hoses of fixed showers in Sports Facilities 

Estates Division

 

 

 

 

X

 

 

 

Hot Water Raising Equipment supply and return (if applicable) temps

Department

 

 

 

X

 

 

 

 

TMV Service  

Estates Division

 

 

 

 

 

 X*

X 

 

Temperature reading from mains

Estates Division

 

 

 

 

 

X

 

 

Incoming water main temp at ball valve

Department

 

 

 

 

 

X

 

 

Temperature of cold water storage cistern - remote from ball valve

Department

 

 

 

 

 

X

 

 

Calorifier vessel blowdown

Estates Division

 

 

 

 

 

 

 X

 

Internal calorifier inspection (if accessible)

Estates Division

 

 

 

 

 

 

X

 

Cold water storage cistern, including any integral cisterns, internal inspection

Estates Division

 

 

 

 

 

 

X

 

Softener Salt topping up

 

 

X

 

 

 

 

 

 

Legionella sampling

Estates Division

AS REQUIRED

Maintenance of all other items of plant i.e. Adiabatic Coolers, AHU's, DX, Softeners, Humidifiers

Estates Division

AS REQUIRED
*HTM04 Buildings only