What is BIM?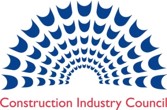 BIM is a methodology.
BIM principles support the adoption of collaborative behaviours and practices, connecting intelligent design to information-based technologies, to unlock efficient ways of working throughout the project life cycle.
BIM is about information.

It has to relate to a Building project; it should be rich in non-graphical Information; and it should be built with reference to a 3D Model.
Example: Project Capella BIM fly-through (video)
There has been significant investment in the process by UK Government & professional bodies. 
The information delivery cycle