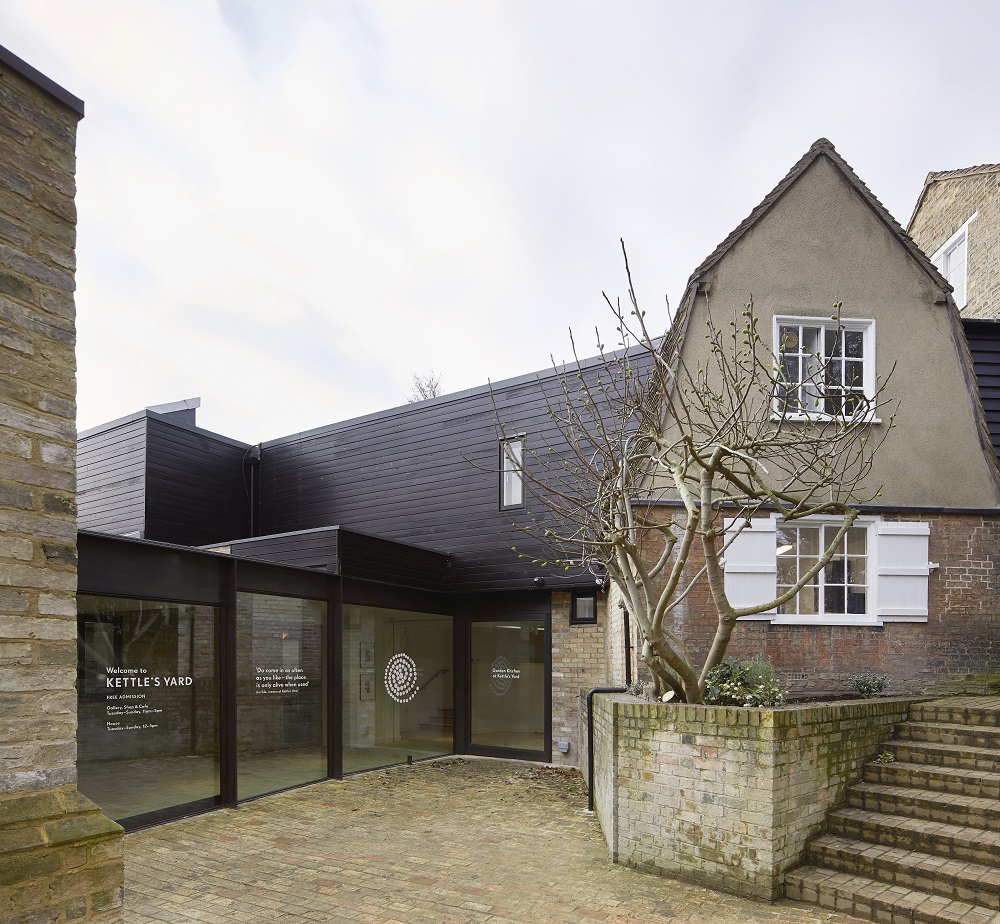 After two years of development by Jamie Fobert Architects, the long-awaited public opening of the New Kettle's Yard in Cambridge will take place on Saturday 10 February 2018.
Kettle's Yard, part of the consortium of the University of Cambridge Museums, set in a landmark location in the centre of the City, has been subtly transformed by Jamie Fobert Architects. Carefully conceived to complement and enhance the qualities of the original House occupied by the creator of Kettle's Yard, Jim Ede (1895-1990), the development includes major new exhibition galleries, generous education spaces, a cafe and new welcome areas, placing Kettle's Yard back on the map as one of the best loved, most influential centres for contemporary and modern art outside London.
Kettle's Yard's renowned programmes for young people will be expanded, benefitting from the new state of the art learning spaces at the heart of the development. The new spaces, including the Clore Learning Studio will increase the capacity for learning activities by nearly 200%. A Research Space, open to all, will enable academic research and artist and community engagement projects, utilising the collection and remarkable archive.
Kettle's Yard has a unique history. Developed from the personal passion of collector and former Tate curator, Jim Ede, it began life in 1957 when he opened the doors of his house every afternoon for people to view his collection. Thanks to his friendships with artists he gathered a remarkable collection of works by Ben and Winifred Nicholson, Alfred Wallis, Christopher Wood, David Jones and Joan Miró, Henri Gaudier-Brzeska, Constantin Brancusi, Henry Moore and Barbara Hepworth amongst others.
In 1966, he gave the House and its contents to the University of Cambridge. In 1970, the House was extended and an exhibition gallery added, both to the design of the architects Sir Leslie Martin and David Owers.
Two new galleries and an education suite have been configured, continuing the meandering journey that begins in the cottages and moves through Sir Leslie Martin and David Owers' extension. The present and future needs of Kettle's Yard are met with much-needed new contemporary gallery spaces and two spaces for art education. A new glass entrance area, framed in bronze has been inserted into the entry courtyard, which allows movement between the galleries, the House and a new café located where offices had once been.
With the completion of this new development Kettle's Yard is enabled to reach its true potential as a world-class centre for engaging with modern and contemporary art in the 21st century.
Andrew Nairne, Director, Kettle's Yard, said:
"Over the thirteen years it has taken to reach this moment, and the two years of work on the building, many organisations and hundreds of people, including many artists, have given generously of their time, advice and support. I want to thank everyone. It is now time for us to open the doors of Kettle's Yard and invite new visitors and old friends alike to discovery the gallery. I believe Kettle's Yard, with its remarkable collection and vibrant connections with artists of today, can be a beacon for the next generation."
Further information on Kettles Yard and the opening exhibition can be found on its dedicated website: www.kettlesyard.co.uk
All images courtesy of Hufton+Crow / Fobert Architects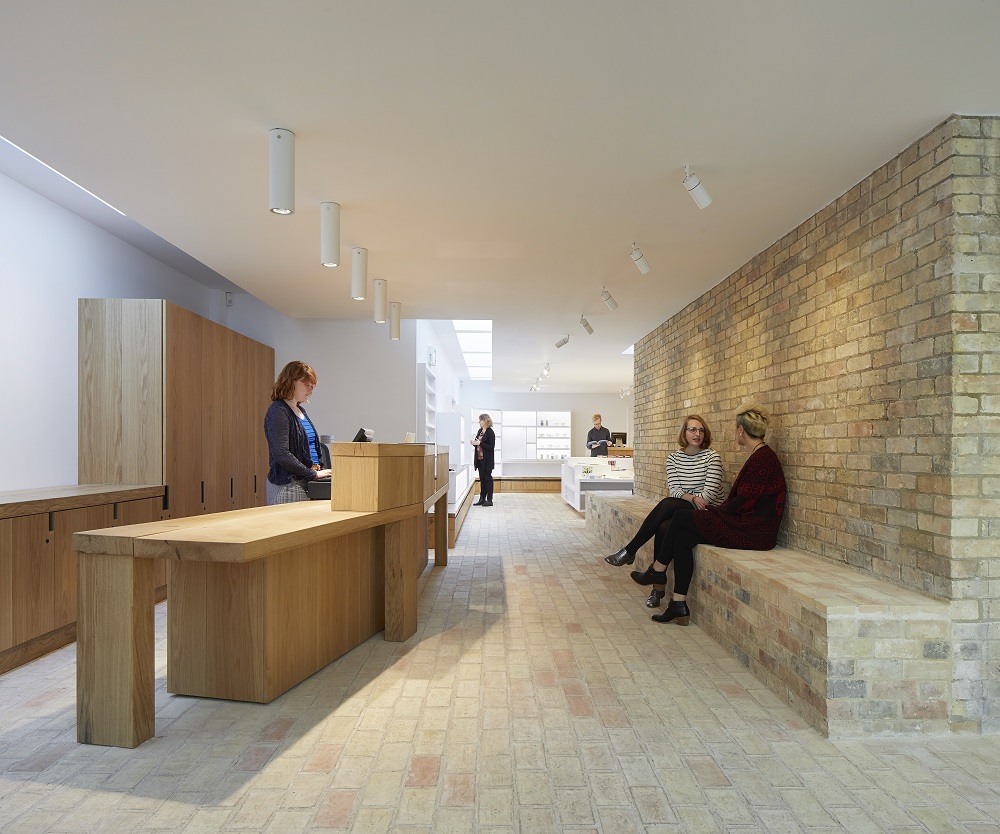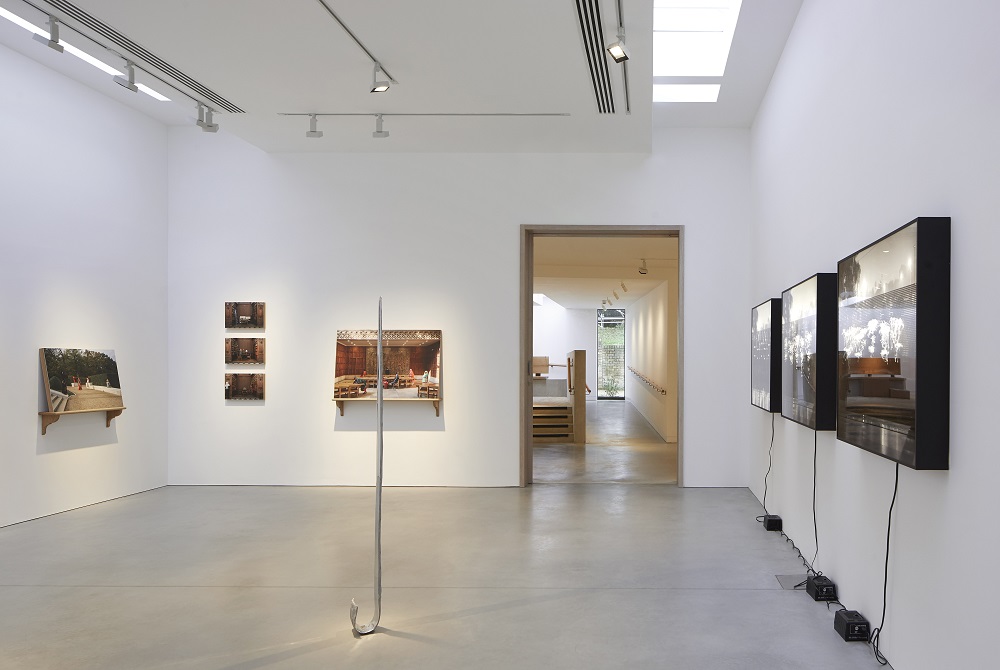 Architectural facts and credits
Area:  1,000sqm
Client:  Kettle's Yard House and Gallery + University of Cambridge
Structural Engineers: Elliott Wood
Construction:  SDC Builders
Joinery:   Coulson Joiner
Project Architect:  Oliver Bindloss, Associate, Jamie Fobert Architects