The University is committed to introduce BIM, in support of its estate development and operational activities and within the broad context of achieving BIM Level 2 by 2016. 
To meet this commitment, the Estate Management team needed to define the University's information requirements and identify how the supply chain should deliver them.
To this end a suite of 4 documents has been developed as illustrated below.
These documents are controlled documents that are project specific and issued at project setup. Examples of each document are provided below:
1: Employer's Information Requirements (EIR)
3: BIM Execution Plan (BEP)
4: CIC BIM Protocol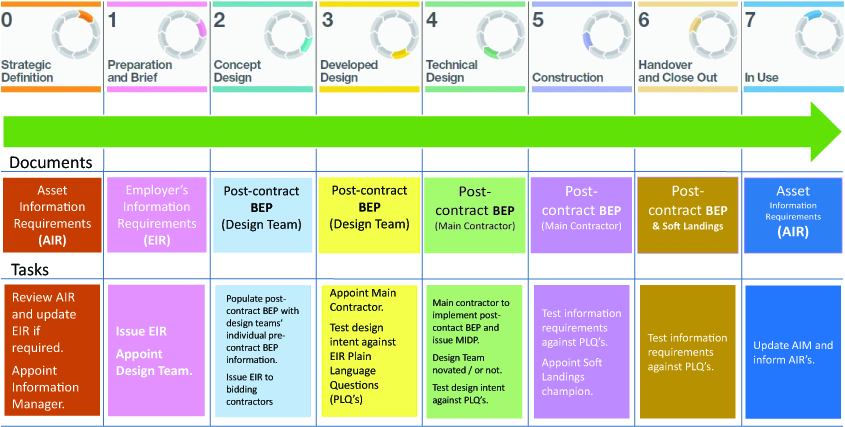 How these documents are used:-